Montréal en Lumière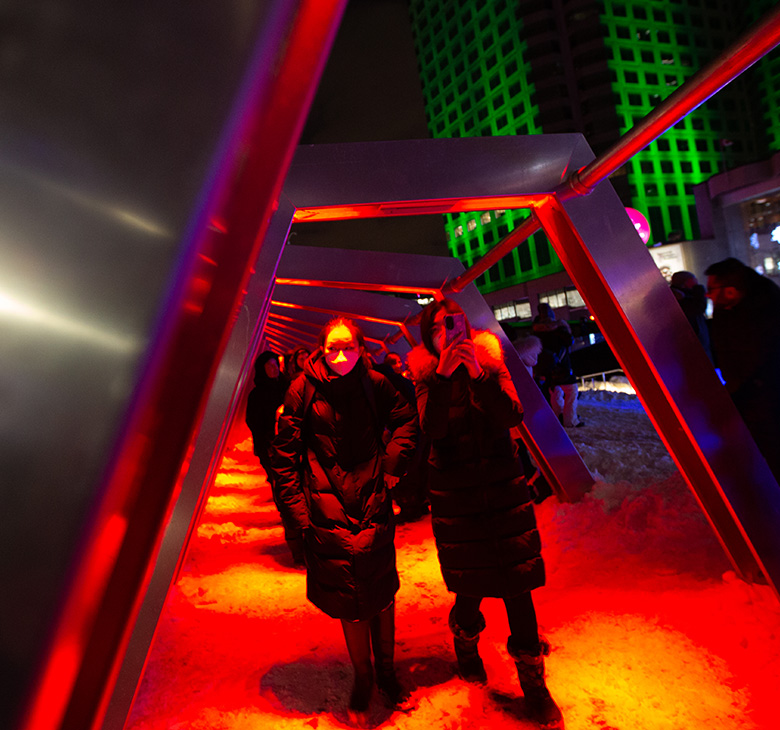 Montréal en Lumière
Montréal en Lumière is one of the largest winter festivals in the world. An annual celebration registering 600,000 festival site visits, fans experience the joy of Montreal's wintertime through a unique program combining performing arts, gastronomy, free outdoor family activities, and a whole night of exquisitely original discoveries!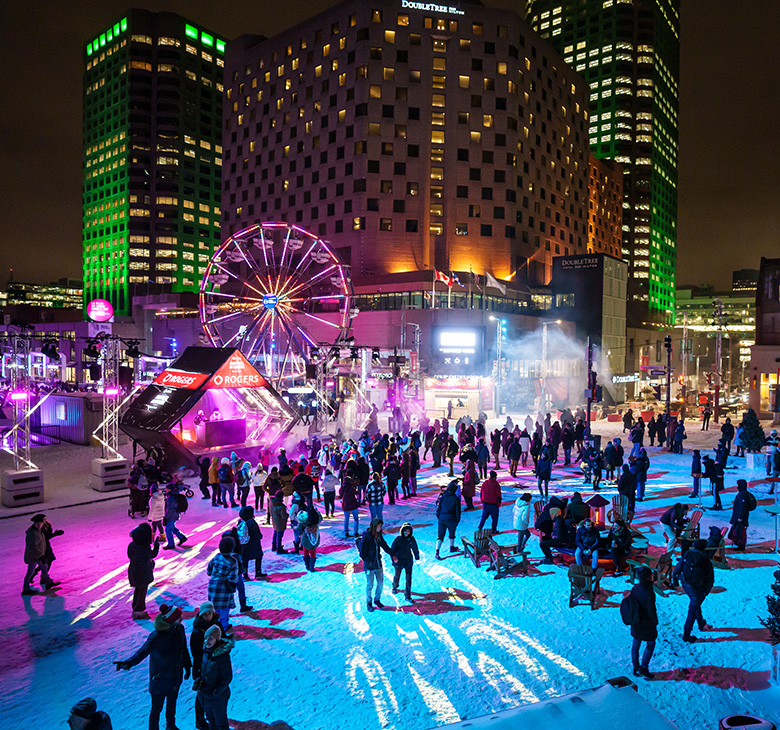 OUTDOOR ACTIVITIES
Le patin est à l'honneur à Montréal en Lumière ! Le Sentier de patin surplombant la Place des Festivals permet aux festivaliers de profiter d'une expérience de sons et de lumières hors du commun, sur glace.

Près de 150 activités gratuites sont également offertes pour divertir petits et grands : grande roue, station de DJ, animations, œuvres lumineuses et beaucoup plus, sans oublier l'accès gratuit à la patinoire de l'esplanade Tranquille.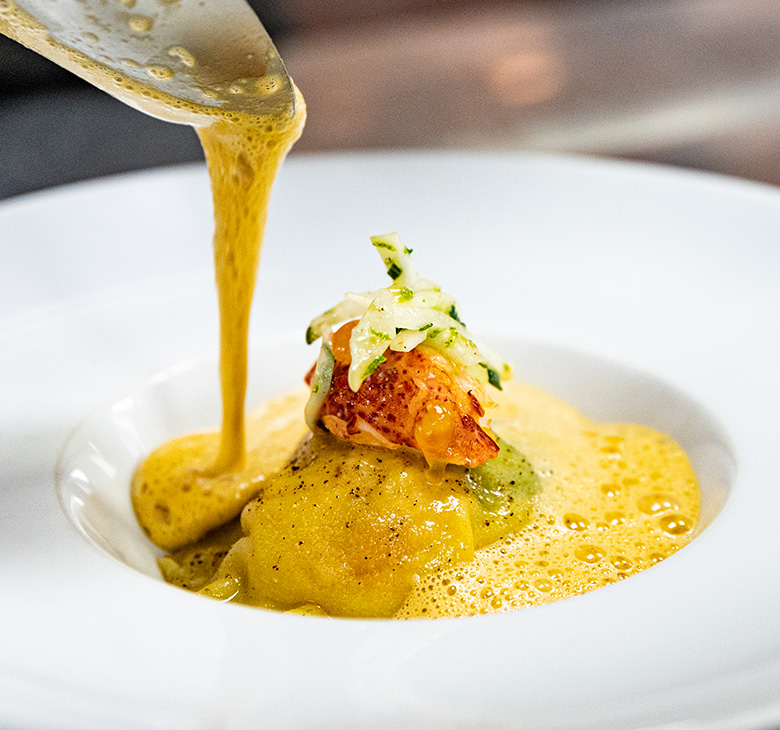 GASTRONOMY
This event is unique in the world of delectation, notably for its concept in pairing the finest Montreal chefs with the greatest culinary masters from all five continents. The gastronomy and wine program of the festival has become an absolute must for foodies. Since 2000, 500 renowned chefs, wine producers and speakers have taken part in the festival, offering unforgettable experiences for festival-goers, notably during the Festival's Finest Tables events, famed for their perfect harmony of food and wine.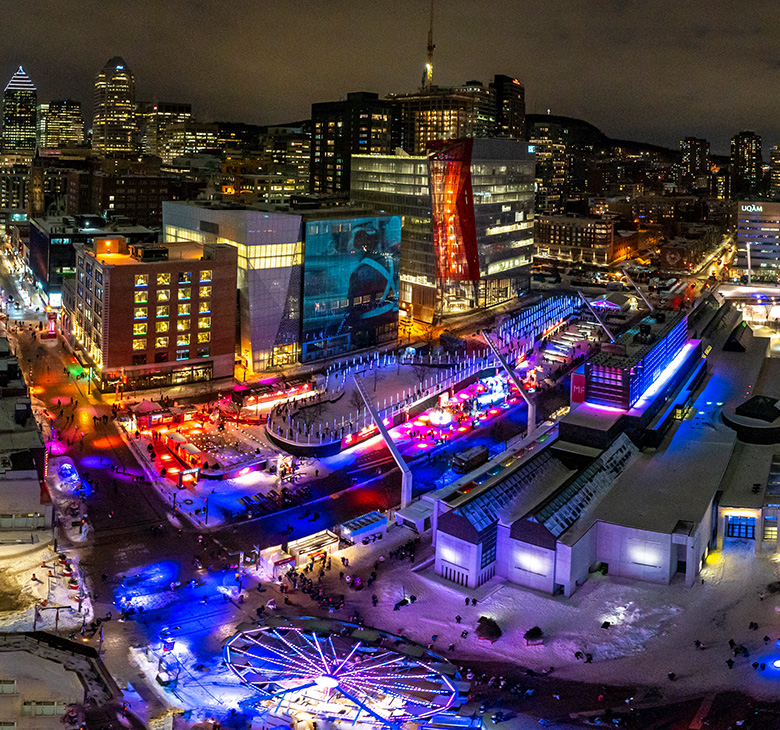 MONTRÉAL EN LUMIÈRE is also...
Music, circus arts, song, theatre, dance… every facet of culture shines in Montreal thanks to the arts lineup of MONTRÉAL EN LUMIÈRE. The festival highlights the city's rich and eclectic program, welcoming icons and emerging artists from home and abroad. Over two weeks, discoveries, original creations, and dazzling performances have become part of the daily fabric of Montreal life in the various halls of the Quartier des Spectacles.
In February, the festival transforms the Quartier des spectacles and its Place des Festivals—the festive heart of downtown Montréal—into the ultimate family destination! The free outdoor site is bursting with open-air activities: braziers, shows, activities for everyone, all showcasing Montreal's renowned party spirit and flair for entertainment.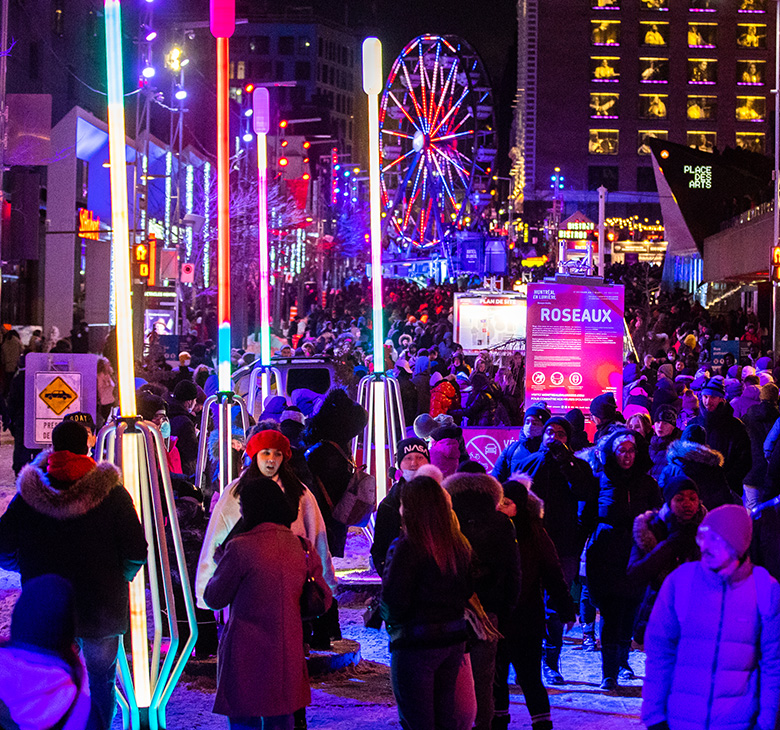 NUIT BLANCHE
Every year, Montreal High Lights opens the world's great "White Nights" ball; what a kickoff! The Nuit Blanche in Montréal invites locals and tourists to enjoy nearly 150 free activities, all accessible thanks to a free shuttle service. Whether onstage or onscreen, in the great outdoors or under the spotlights, in music or story, installations, exhibitions or dance, the city lights up the night's sky with a wide range of fun and festive discoveries for all.